ENGLISH
Jesse Jackson to attend Roma Genocide Remembrance Day in Poland
25th of July 2019 Source: RomNet
This article is archive
Jesse Jackson will join the European Roma Holocaust Memorial Day on 2 August in 2019 in Auschwitz-Birkenau. 
Hirdetmény
The American civil rights activist, Baptist minister, and politician Jesse Jackson will be the guest of honor at ceremonies marking Roma Genocide Remembrance Day, which will take place on August 2 at the former Nazi German Auschwitz II-Birkenau death camp.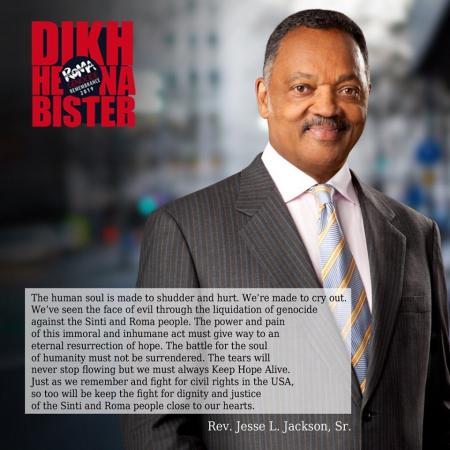 The commemoration ceremony is organized by the Central Council of German Sinti and Roma and the Association of Roma in Poland in cooperation with the Auschwitz-Birkenau State Museum.
DIKH HE NA BISTER ("Look and don't forget") – the Roma Genocide Remembrance Initiative brings this year again together 500 young Roma and non-Roma from over 25 countries on the occasion of the European Roma Holocaust Memorial Day to advance remembrance, recognition and education about the Roma Genocide. The 6-days lasting event (29.7.-04.08.) in Krakow and Auschwitz is a space of learning about the past, as well as of reflection about the role of young people in Holocaust remembrance. DIKH HE NA BISTER empowers young people in their struggle for justice and equality, and against antigypsyism and all forms of racism and nationalism in Europe today. The initiative is run by ternYpe International Roma Youth Network and its partners, such as Phiren Amenca.
The Hungarian March of the Living will also join the central commemoration of the 75th anniversary of the Roma Holocaust to remember the victims with the participants of the Roma March of the Living.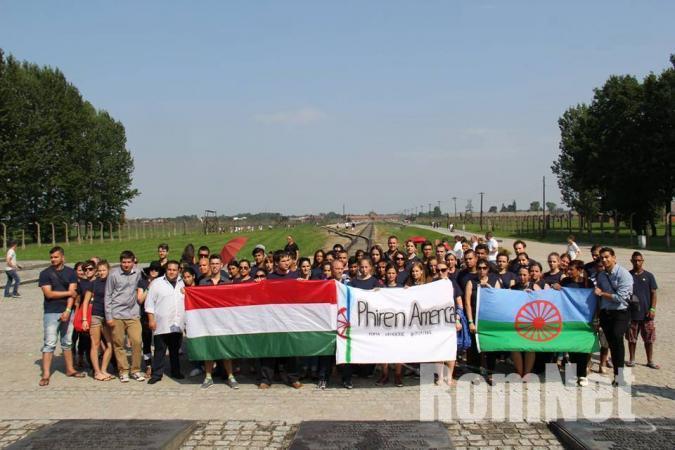 From March 1943 to July 1944, the National Socialists deported thousands Roma and Sinti from eleven European countries to the German concentration and extermination camp Auschwitz-Birkenau, of which almost all were murdered there. On August 2, 1944, the last remaining 4.200-4.300 Sinti and Roma in camp section BIIe were killed. 
In 2015, the European Parliament declared the 2 August as the "European Roma Holocaust Memorial Day" to commemorate the 500,000 Sinti and Roma murdered in Nazi-occupied Europe.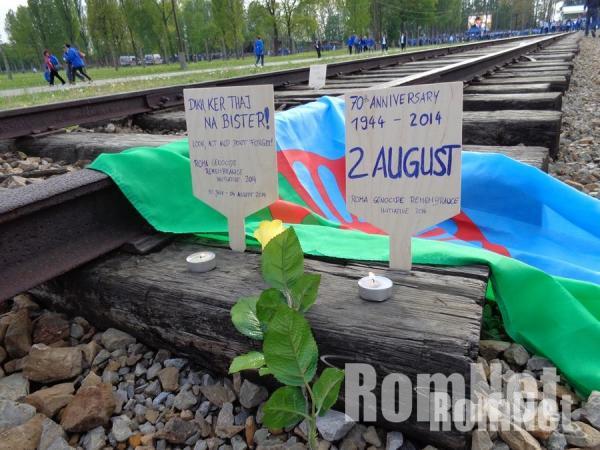 Hirdetmény