ENGLISH
Dik I Na Bistar 2016 - Departure of the group from Hungary
1st of August 2016 Source: romnet-HBA
This article is archive
Around 50 young Roma and non-Roma participants began their trip to Krakow from all around Hungary to join a group of other hundreds of young people for the Roma Genocide Initiative 2016 event, organised by ternYpe – International Roma Youth Network.
Hirdetmény
Around half thousand young Roma and non-Roma from different European countries will participate in the five-day series of events in Krakow and Auschwitz-Birkenau: in different workshops participants will learn about the Roma Genocide, will meet with survivors and they will have a chance to learn and discuss about human rights, antigypsyism and empowerment strategies.
 

Romano Glaso, a Hungarian folk group also joines the group of Phiren Amenca. The band will have concerts and a performance in the Galicia Jewish Museum where they perform their Holocaust Ballad, "The girl who was danced to death".
 

On the 2nd of August participants will commemorate the victims of the Roma Holocaust and will have a wreath-laying ceremony at the memorial site of the former Auschwitz-Birkenau Nazi death-camp. 
 

During the press conference, which was held before the departure this morning, Phiren Amenca issued a statement saying: "We are the last generation that still has genuine links with survivors of the Holocaust and it is our duty to preserve and pass on the memory of the horror to posterity". 
 

This is why it is very important that Forgács József, Bandi bácsi, Holocaust survivor also joines the group from Hungary and he will share his story, how he survived the Holocaust, when he was only 10 years old.
 

Dik I na Bistar - Look and Don't Forget!
 
Media partner: www.romnet.hu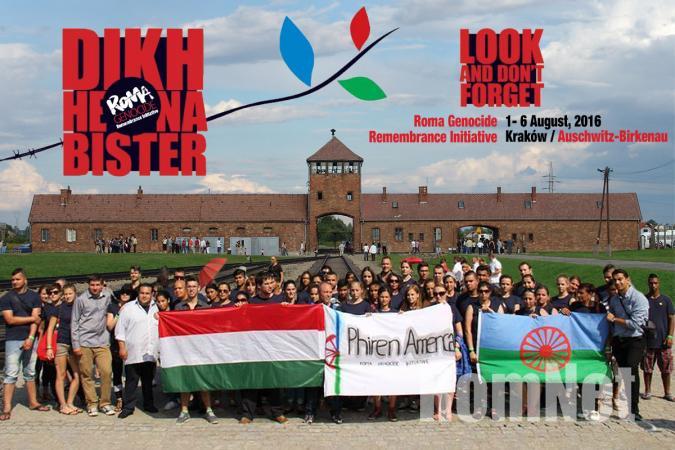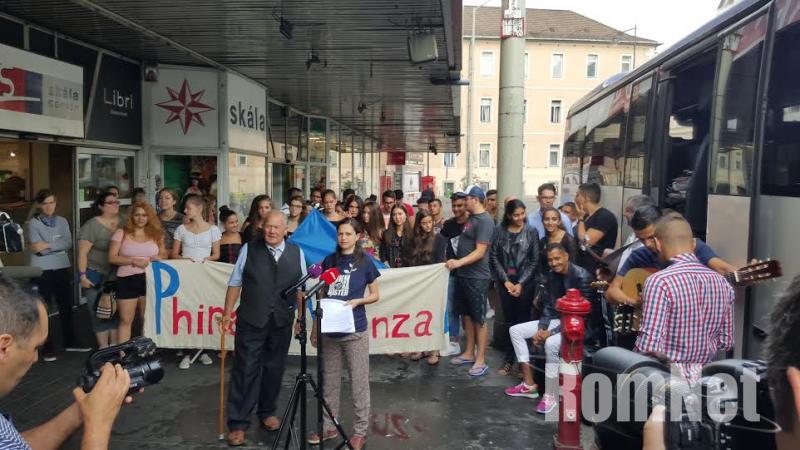 Hirdetmény