ENGLISH
Roma to return home, once "military camp" ends, says Red Cross volunteer
22th of April 2011 Source: mti
This article is archive
The Roma women and children have been evacuated from Gyongyospata because the radical nationalist group Vedero (meaning defence force) will organise a "military camp" in the vicinity of their homes this weekend, Red Cross volunteer and Hungarian-US businessman Richard Field told MTI on Friday.
Hirdetmény
Field, who carried aid to the village and oversaw the evacuation as a Red Cross volunteer, said that "once the exercise has come to an end, the Roma will return to their homes." He described the evacuation as "professionally organised."
Field said that altogether 323 people had left Gyongyospata on Friday. Earlier a local civil activist reported the evacuation of 276 persons.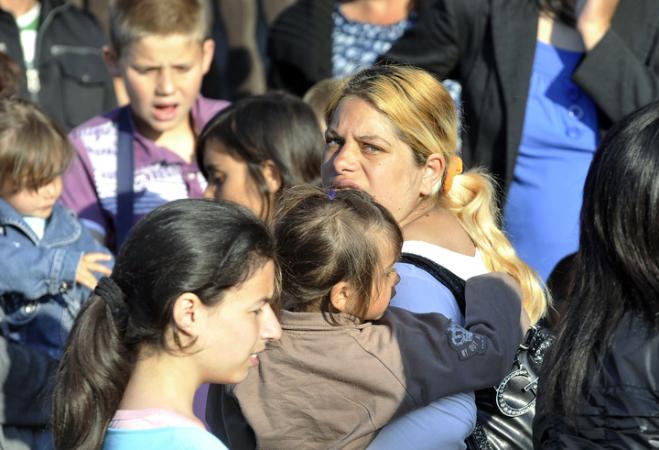 "I have felt the Romas are afraid and they have reasons to be," Field said, noting that there had been a paramilitary march in the village last weekend and a Roma kid had been beaten.
"They terrorised them throughout the night, knocked at their doors and pelted stones at their windows," he said.
Richard Field, who had contributed nearly 5 million forints to the green Politics Can Be Different (LMP) party's election campaign last year, said that the evacuation had been financed by the Red Cross, without any political party involved in it.     
According to earlier press reports, Richard Field set up his entreprise in Budapest in 1990. His company has been involved in capital investment, strategic planning and project development.  
LMP leader Andras Schiffer told MTI that no activists of the party had turned up at Gyongyospata. Earlier in the day the green LMP party called on radical nationalist group Vedero to "pack and leave" its camp near the Roma neighbourhood.


Hirdetmény